Revolution Cycles Cycling Club
The Revolution Cycles Cycling Club is committed to fostering an inclusive cycling community. We welcome riders from all backgrounds, abilities, and skill levels. As a club, we promote diversity, equity, and access to cycling where historically people of color, LGBTQIA, and other diverse identities have been underrepresented.While not a racing team, many of our members compete throughout the year in cyclocross, mountain biking, gravel and road racing. We support formal and informal educational opportunities including riding clinics and mentoring.We are particularly committed to junior rider development.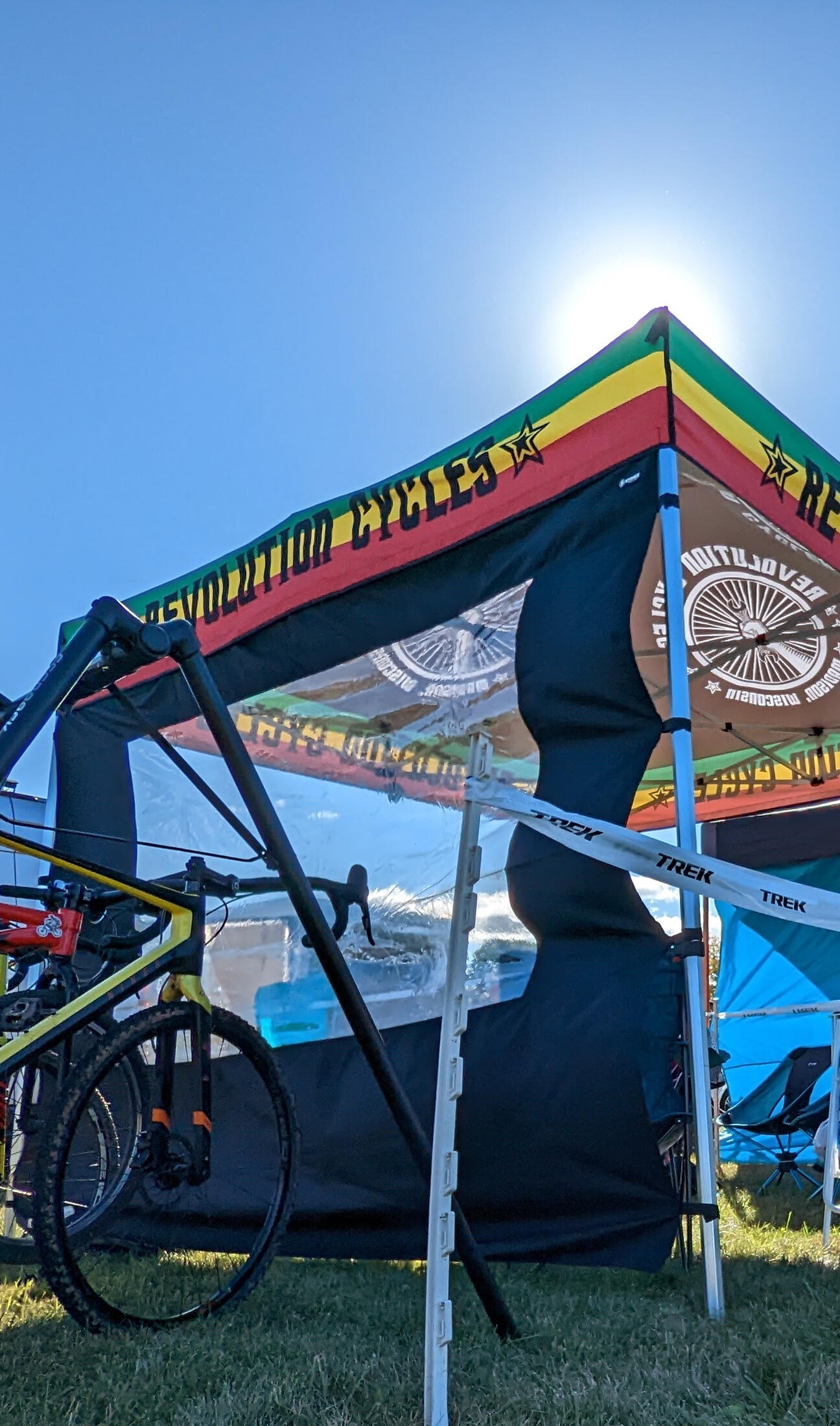 © RevCyclingClub. All rights reserved.
Cyclocross
Sponsored Race
Since 2016, we have hosted the WI State Cyclocross Championships at Trek in Waterloo, WI. We may not always sponsor this specific race, but our team will always host a race during the Wisconsin CX series each year.The last couple of years the State Championships were a huge success. Bonfire s'mores, Banzo, refreshments, and burger jumping abounded. We depend on sponsors, volunteers, and team members to help make this race the awesome event that it is. We can't wait to see what the next season brings.Cross Kickoff Party
Late summer CX kickoff held at Revolution Cycles. This is the time to try on jerseys, order your kits, ask questions, and meet or reunite with the team. Details closer to the event found on our Facebook page.Weekly 'Cross Practices
Starting in August, members regularly participate in weekly cyclocross practices held throughout the Madison area.Practices focus on mounting and dismounting, starts, cornering, off-camber, and anything else 'cross you can think of.Races
Our club travels throughout the midwest (and beyond) to participate in cyclocross and mountain bike events.We have a presence at most every race in the Wisconsin Cyclocross series.
That schedule can be found here: wicxseries.com.
RevoDevo
We take pride in our junior riders (because they're the best). Cross is an awesome way to get excited about bikes. From fun balance bike courses to more competitive races starting at age 9, to junior riders lapping adults in upper level races: there's something for everyone.We hold practices that specifically work with younger riders to safely develop new skills. We've got a passionate group devoted to their development and success - by simply building confidence on the bike or scoring wins on the podium (which they do....a lot).
Contact
Join Our Mailing List! Stay in the loop on cyclocross and club updates.
Join Our Team
We are always looking for new friends to join our team.No experience? Don't worry. We love getting first time riders going. No idea how to get started? Reach out to us about any questions or concerns you might have, and we'll work with you to get you on a bike and riding.